Imagine a world where entrepreneurs and their businesses can focus on making a positive impact on the world we live in. Where they can do their work using great technology, supported by great people, that simply works the way it's supposed to! That's what we do, and we need your help.
For over 20 years, MVP has worked with hundreds of small and medium-sized businesses, helping them with all their technology needs, helping them thrive and grow, helping them to achieve their vision of making the world a better place.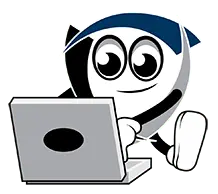 Why Join Us?
This is not your typical office job. Our passionately engaged team of A-players are beyond awesome!
We're an energetic, fun, focused, and effective group who thrive on big challenges. We have a strong culture of teamwork, we work hard and have fun, and foster minds who wish to experience personal and professional growth on another level. Our culture is fast-paced and we consider our work our "art," striving for excellence in everything we do.
Why Else?
We offer an extensive benefits package for all full-time employees, including medical, dental, vision and more.
And… We're hiring like crazy right now! Looking for smart, forward-thinking problem solvers to join our team, this means plenty of growth potential and opportunities for you, that's right, YOU!
If inside you're saying "I'm in" please continue…
Partner Support is the primary point of contact for our partners; because of this, it is the largest team at MVP. The Partner Support Facilitators are the glue that holds it together through supervision and guidance of remote and on-site Partner Support technicians.
As a Service Coordinator, you hold a key role in the growth and success of our organization. You have a few primary responsibilities:
Perform service request intake from partners
Assign, schedule, and dispatch technical resources for remote or on-site service according to urgency and SLA
Create and maintain strong communication with partners and internal stakeholders
You will be accountable for:
Acting as the point of contact to the partner for scheduling all types of service requests
Coordination of all technicians to ensure maximum utilization of billable resources
Scheduling internal and on-site technical resources on the ConnectWise dispatch portal
Monitoring resource schedules to ensure prompt time entry on service requests
Communicating with partners as required keeping them informed of incident progress, notifying them of impending changes or agreed outages
Improving partner service, perception, and satisfaction through effective positive communication
Fast turnaround of partner requests
Improving usage and increase productivity of technical resources by scheduling efficiently
Escalating service requests that cannot be scheduled within agreed service levels
Reporting the utilization of technical resources to service leadership
Entering all work as service tickets into ConnectWise
Learning all of MVP's key services for which support is being provided
To be successful, you have:
Ability to work in a team and communicate effectively
Exemplary communication skills, particularly with regards to phone and email
Ability to analyze and interpret complex information and identify problems or areas for improvement
Basic computer and operating system knowledge
Interpersonal skills: phone, general communication, active listening, and strong customer service
Ability to multitask and adapt to changes quickly
Technical awareness sufficient to match resources to technical issues appropriately
Understanding of support tools, techniques, and how technology is used to provide IT services
Strong problem solving skills
Ability to work in a fast-paced environment
Credentials and Experience:
Previous customer service positions, particularly with regards to phone support.
Familiarity with computer system support terminology
Previous experience with scheduling through a ticketing system/PSA like ConnectWise preferred but not required