Imagine a world where entrepreneurs and their businesses can focus on making a positive impact on the world we live in. Where they can do their work using great technology, supported by great people, that simply works the way it's supposed to! That's what we do, and we need your help.
For over 16 years, MVP has worked with hundreds of small and medium-sized businesses, helping them with all their technology needs, helping them thrive and grow, helping them to achieve their vision of making the world a better place.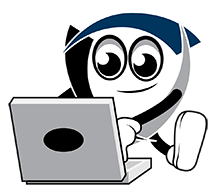 Why Join Us?
This is not your typical office job. Our passionately engaged team of A-players are beyond awesome!
We're an energetic, fun, focused, and effective group who thrive on big challenges. We have a strong culture of teamwork, we work hard and have fun, and foster minds who wish to experience personal and professional growth on another level. Our culture is fast-paced and we consider our work our "art," striving for excellence in everything we do.
Why Else?
We offer an extensive benefits package for all full-time employees, including medical, dental, vision and more.
And… We're hiring like crazy right now! Looking for smart, forward-thinking problem solvers to join our team, this means plenty of growth potential and opportunities for you, that's right, YOU!
If inside you're saying "I'm in" please continue…
Our Partner Account Manager position will be a key role in the future success of our organization. There are exciting opportunities to help truly make a difference in our company and build a team to help drive our vision forward of helping entrepreneurs build successful high-growth businesses that will shape the world.
Ok, now on to the serious stuff…
As a Partner Success Manager, you hold a key role in the growth and success of our company. You have a few primary responsibilities:
Building and maintaining customer relationships founded on trust and integrity
Having regular customer interactions to facilitate a holistic understating of the customer's IT infrastructure and needs
Acting as a customer advocate within MVP, working closely with all departments to ensure that your customer's requirements are understood internally, and that progress is communicated back to the stakeholders
Strengthening relationships by keeping customers informed of the ways that emerging technologies can help their business
You will be accountable for:
Meeting in-person with key accounts to facilitate stronger relationships with stakeholders
Ensuring through regular communication with the service team that customers are receiving the excellent level of service MVP expects
Setting appropriate expectations for service with the customer
Working with our internal team to design and quote necessary technology solutions to support the customer's business
Maintaining open channels of communication with IT contacts and end users
Completing regular reviews of each of the customers you're assigned to, including everything from an audit of recent service tickets, status updates for ongoing projects, and reviews of their inventory… and writing it all up into a concise, aesthetically-pleasing report
Embodying the MVP standard of Taking IT to 11!
To be successful, you have:
Demonstrated senior level relationship-management experience
Ability to multitask and appropriately prioritize time, projects, and tasks
An unflappably positive attitude even in the face of challenges
Superb detail and organizational skills
Ability to influence and collaborate at all levels to achieve short and long-term objectives
Advanced interpersonal, written, and verbal communication skills, including customer presentations
Ability to adapt working style and approach to best communicate with a diverse range of individuals
Self-Discipline and an appropriate sense of urgency
A true team-focused spirit, with a willingness to jump in and help your coworkers whenever needed (we only have room for people who follow any thoughts of "that's not my job" with "…but I'm happy to have the opportunity to help out my team")
A collaborative, professional approach to building positive relationships across the organization
Ability to acquire and apply new knowledge or skills to constantly improve personally and professionally
Self-awareness of strengths and weaknesses
Experience and understanding of IT business solutions (in-depth technical knowledge not required but you should be able to explain why encryption is important, for example)
Ability to take decisive action after doing necessary diligence but also knowing when to ask for help
Appreciation of a culture of empowerment and accountability to a team