What Our Partners Are Saying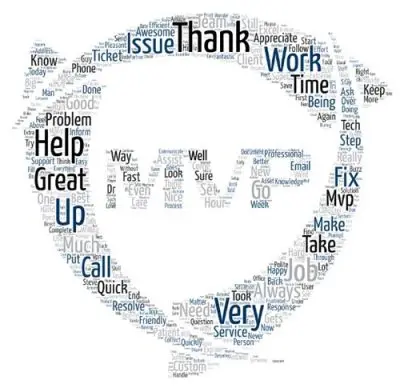 Buffalo Spine & Sport Medicine
Buffalo Spine & Sport Medicine
"Matt Always gives us the best prompt service!!"
Bobby Chianelli
11/03/2022
"Connor ALWAYS solves our problems! Helpful without making you feel like you are clueless."
Ann O'Rourke
09/26/2022
"Connor was very polite and efficient and was quick to understand and recommend a solution to my problem while also implementing it quickly with no disruption to my day."
Jared Hise
09/19/2022
"Aaron is an exceptional employee, gifted and kind and he solved our problem with dispatch. I would give him a double WOW as he not only got us up and running in a timely fashion, he saved us time from having to do rescue data entry. Double WOW is appropriate! I thank you. Aaron is a perfect example of customer service and customer care."
Teresa Lukasik
06/23/2022
"Quick & easy"
Sabrina Shea
06/07/2022
"Reagan was very pleasant and immediately knew the problem and provide the solution. very courteous and friendly, my issue resolved in no time Thank you"
Abdul Shahzad MD
04/05/2022
"connor was excellent and very helpful"
abbe walsh
04/01/2022
"Ian's prompt reply kept me updated – thanks for that!"
James @ datto
02/02/2022
"Justin is always professional and flexible. He is very quick to respond to any inquiries and/or requests for assistance. Justin has a very positive can do approach to whatever he does."
Ellen Galey
12/29/2021
"Priscilla was quick and knew exactly what needed to be done. Even with the few hiccups at play, Priscilla stayed positive and didn't make it seem impossible to get done. Thank you, Priscilla! You're the best!!!"
Tyler
10/21/2021
"Chris was extremely helpful! He was able to help me set up my new computer, making it very easy for me to resume my work. He answered all my questions and was very patient. Plus, he did not make me feel inadequate because of my lack of knowledge on how to do certain things. Chris made a painful process seamless for me. It was not so painful after all! Thanks so much"
Liz Benkovich
08/31/2021
"Ian and MVP service was VERY professional. efficient, polite and thorough! They made my day so much easier and I was relieved to be up and running my first day at my new job!! Thank you MVP, Norm and Ian:)"
Lisa Norman
08/17/2021
"Timely resolution, thank you!"
Susan Kern
08/03/2021
"great experience working with Brendan! He was able to quickly fix my issue with Dragon which allowed me to keep seeing patients without delay."
Dan Heusinger pa
08/02/2021
"Chris came into the office to just simply pick up and drop off a laptop, he went above and beyond that by answering all of my 1,000 of questions, taking a look at and working on two other laptops we were having a problem with and even showing me how add tools to an excel document. Chris did an amazing job."
Nicolette
07/01/2021
"Chris reviewed the notes from my ticket, but allowed me time to discuss my perspective on my device's issue, and he used that to assess the situation and take next steps, rather than assuming what the problem may be from the notes and dismissing my feedback. He was helpful and engaging and made this obstructive challenge a good experience. I left our interaction feeling optimistic that he heard my concerns, and had explored different channels to get my unique device functioning better. He was very professional and diligent. Thank you."
Jaime R.
06/22/2021
"Every time I have spoken with Tyler he is pleasant and helpful. He is very resourceful and is able to get the issue resolved in a timely manner."
Jennifer M
06/17/2021
"Went above and beyond to get problems solved, great tech and would highly recommend"
William Knauber
06/10/2021