Not For Profit IT Services
Technology Solutions for Non Profit Organizations
MVP has worked with hundreds of non profit organizations and we understand that it is so important to stay within a budget while still trying to maintain the highest level of security and service possible. We will work with you providing our non profit discount to stay within your budget to provide the best IT support and services possible.
With MVP's Total Protection Managed Services Plans and Total Secure Cyber Security Solution, we've got you covered!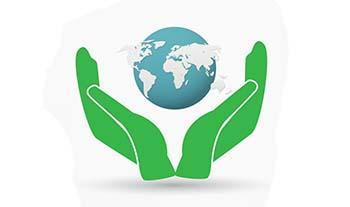 MVP's Total Protection and Total Secure Solutions Provide
24/7 Monitoring and Patch Management
Automatic Updates and Alerts
Anti-Virus & Anti-Spyware
24/7 Access to our Technicians & Partner Support Team
On-Site Technical Support
Data Backup and Disaster Recovery
PCI Compliance
A Dedicated Partner Success Manager
Dark Web Scanning, Phishing Tests, and Employee Cyber Security Training
Access to MVP's Partner Portal
Vendor Management
Content Filtering
Advanced Threat Protection
SIEM (Security Information & Event Management)
Multi-Factor Authentication
Mobile Device Management
Password Management
The Benefits of MVPs Total Protection
Dedicated Account Manager
Quarterly Meetings & Review
Consistent Point of Contact
Technology Planning
Monthly Account Check-Ins
On-Site Support
Fast Response Time
Training for Staff
Accessible Technicians
Security & Network Assessments
Fixed Management Costs
Aides in Yearly Budgeting
Serveral Packages to Choose From
No Hidden Fees
Partner Support Team
Local Help Desk in WNY
Friendly & Knowlegable Technicians
Specific Industry Knowlege
No "Geek Speak"
Fiscal Budget Assistance
Technology Budgeting Assistance
Budget Planning for the Future IT Projects
Multiple Options for Project
Planning and Payments
Network Monitoring & Updates
24/7/364 Monitoring
Automatic Alerts
Automatic Ticket Creation
Automatic Software Updates
Security Patches
Customer Portal
Access to Tickets
Invoicing
Online Payments
Access to Training & MVP University
Increased Productivity
Remote IT Capabilities
Automation of Routine Tasks
Reduces Extra Resources
Remediation
Do More, With Less
Service Level Agreements
Guaranteed Response Times
Guaranteed Problem Resolution Times