Partner Support (Help Desk) Level 2 Technician
Imagine a world where entrepreneurs and their businesses can focus on making a positive impact on the world we live in. Where they can do their work using great technology, supported by great people, that simply works the way it's supposed to! That's what we do, and we need your help.
For over 16 years, MVP has worked with hundreds of small and medium-sized businesses, helping them with all their technology needs, helping them thrive and grow, helping them to achieve their vision of making the world a better place.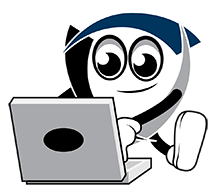 Why Join Us?
This is not your typical office job. Our passionately engaged team of A-players are beyond awesome!
We're an energetic, fun, focused, and effective group who thrive on big challenges. We have a strong culture of teamwork, we work hard and have fun, and foster minds who wish to experience personal and professional growth on another level. Our culture is fast-paced and we consider our work our "art," striving for excellence in everything we do.
Why Else?
We offer an extensive benefits package for all full-time employees, including medical, dental, vision and more.
And… We're hiring like crazy right now! Looking for smart, forward-thinking problem solvers to join our team, this means plenty of growth potential and opportunities for you, that's right, YOU!
If inside you're saying "I'm in" please continue…
As one of the primary points of contact for MVP's partners, the Partner Support Technician (Remote L2) is responsible for answering inbound tech support requests, along with providing  routine maintenance for a variety of different computer systems and acting as an escalation point for issues that can't be handled at level one. This position requires someone with excellent time management skills, the ability to provide world class customer service in a fast-paced environment, and outstanding documentation skills.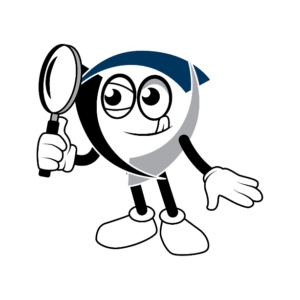 Responsibilities
As a Partner Support Remote L2 Technician, you hold a key role in the growth and success of our organization. You have a few primary responsibilities:
Providing Level 1 & 2 technical support to MVP partners through service tickets
Providing routine maintenance for a variety of different computer systems
Acting as an escalation point for Level 1 technicians and addressing higher-level and more complex issues
Providing excellent customer service
You will be accountable for:
Providing level 2 technical support to partners through a combination of phone calls and service ticket notes
Tracking all work in ConnectWise as it is completed and submitting accurate timesheets on a weekly basis
Ensuring through regular communication with the Professional Services, Sales, and Partner Success teams that partners are receiving the excellent level of service MVP expects
Thoroughly documenting solutions that you deploy, repair, or otherwise encounter that aren't already documented
Embodying the MVP standard of Taking IT to 11!
To be successful, you have:
Ability to adapt in real-time to fresh challenges and shifting priorities
Strong technical skills across a variety of IT disciplines
An unflappably positive attitude even in the face of challenges
Interpersonal, written, and verbal communication skills
Self-awareness of strengths and weaknesses; knowing when to ask for assistance or escalate
Ability to adapt working style and approach to effectively communicate with a diverse range of individuals
A true team-focused spirit, with a willingness to jump in and help your coworkers (we only have room for people who follow any thoughts of "that's not my job" with "…but I'm happy to have the opportunity to help out my team")
A collaborative, professional approach to building positive relationships across the organization
Drive to acquire and apply new knowledge or skills to continuously improve personally and professionally
Appreciation of a culture of empowerment and accountability to a team
Credentials and Experience: 
2 – 4 years of experience in a help desk situation (required)
2 – 4 years Microsoft Windows Server Administration (required)
1 – 2 years VMWare / HyperV support (required)
1 – 2 years SMB/Enterprise firewall/router support (required)
Expertise in Microsoft products, including Windows, Windows Server, Office and O365, Microsoft Exchange
Expertise in Active Directory and Group Policy
College degree in Information Technology, Computer Science, or related previous experience
Experience troubleshooting networking concepts including LAN/WAN topology, cabling, routing, and VPNs
Thorough knowledge of troubleshooting computers, networks, and printers
Familiarity with virtualization (VMWare, Citrix, Azure, AWS)
Experience with data backup and disaster recovery support
Corporate antivirus support
Working knowledge of wireless technologies
This is a full-time, permanent, hourly position located in Buffalo, NY. To apply, please send your resume to careers@mvpworks.com!